There's something fun for everyone at the ACC!
​
Whether you like to swim laps for exercise, participate in meets with other area clubs or simply cool off with a quick, relaxing dip, the ACC pool invites you to jump right in — the water's awesome! Both serious and recreational swimmers have two great options to choose from: a traditional, 25-yard pool with diving board, and a relaxing wading pool. Plus, ACC guests enjoy the comfort and convenience of men's and women's locker rooms, and a fully staffed cabana, complete with umbrella tables.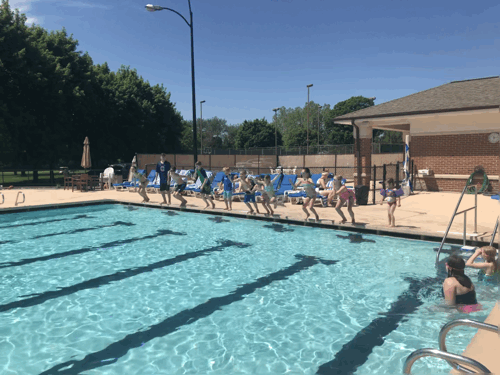 Congratulations to our Swim and Dive Team that performed so well at this year's Dolphin League Championship Meets! Our Divers took 1st place at the Diving Championships and our Swimmers took 2nd place in the Swim Championships hosted at ACC! Our team also received the "Jim Kelly" Sportsmanship Award for the seond year in a row! Everyone is so proud of the team and coaches for the hard work they've put in all season long. Let's keep the ball rolling for next year!